Discover more from Popular Information
Independent accountability journalism.
Over 295,000 subscribers
These companies spent over $100 million to avoid accountability for drinking water contamination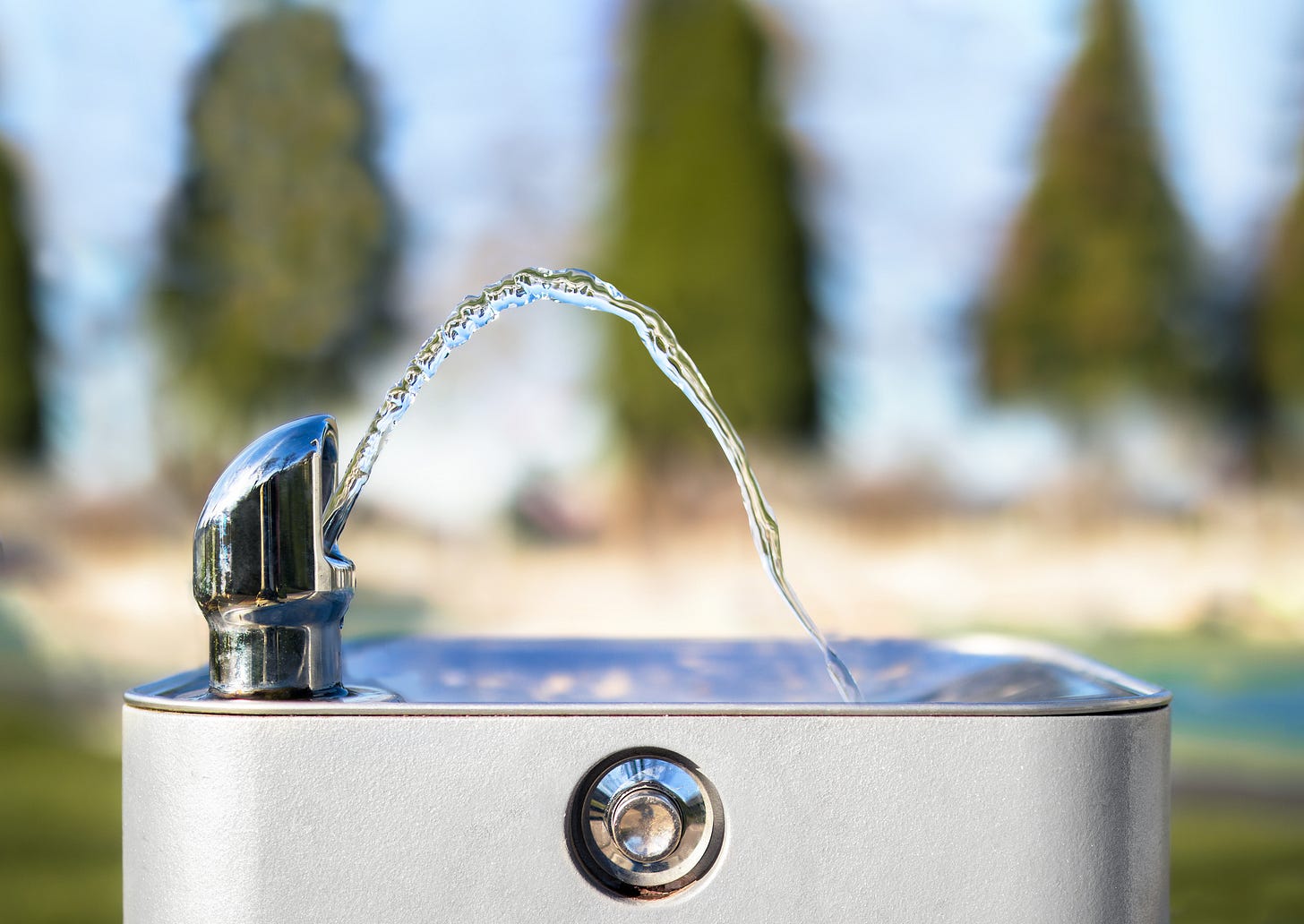 Between 2019 and 2022, chemical companies spent more than $110 million lobbying against rules to curb potentially harmful "forever chemicals," according to a new study by Food & Water Watch (FWW). Known as PFAS, these man-made chemicals take years to break down and yet are widely used in everyday consumer goods like cookware, cosmetics, outdoor clothing, and food packaging. Scientists say there are "nearly 15,000" types of PFAS. 
Its ubiquity, however, means that today "many PFAS are found in the blood of people and animals and are present at low levels in a variety of food products and in the environment," the Environmental Protection Agency (EPA) says. The Agency for Toxic Substances and Disease Registry states that most people in the U.S. have PFAS in their blood. Over time, repeated exposure to PFAS can cause some of these chemicals to accumulate in the body. Currently, the EPA says that drinking water is potentially a significant source of PFAS exposure. A government report concluded in July that at least 45% of tap water in the country contains PFAS. Another study found that PFAS contamination in water disproportionately affects Black and Hispanic communities. 
Research shows that PFAS exposure is linked to serious health risks, including cancer, fertility issues, low birth weight, and a decreased immune function. And in 2023, the EPA determined PFOA and PFOS, two of the most well-documented PFAS, to be "likely carcinogens." Still, the EPA and National Institute of Environmental Health Sciences say that more research is needed to better understand the harms of PFAS. For now, however, they both agree that current research suggests that PFAS exposure may be a public health concern. 
Over the years, growing public awareness has spurred lawmakers to devote increased attention to PFAS. Between 2019 and 2022, U.S. legislators introduced more than 130 bills on the issue, FWW reports. These bills have ranged from increasing reporting requirements to expanding the scope of polluter liability. But major chemical companies, which historically have benefitted from weaker regulation, shelled out millions of dollars to shut down this regulatory push. 
Lobbying disclosures compiled by FWW finds that eight current and former PFAS manufacturers – 3M, Archroma, Chemours, Daikin, Dow, DuPont, Honeywell, and Solvay – "spent $55.7 million lobbying on PFAS and other issues." Several of these companies have notably been accused of misleading the public on the risks of PFAS. Meanwhile, the American Chemistry Council (ACC), an industry trade association, also "lobbied on PFAS every quarter from 2019 to 2022, with reports mentioning PFAS totaling $58.7 million in lobbying expenditures."
Prominent oil and gas companies, which frequently use PFAS in oil and gas drilling, have also joined this lobbying operation. FWW finds that, between 2019 and 2022, filings from BP, Chevron, ConocoPhillips, ExxonMobil, and Shell lobbyists that mention PFAS totaled $67 million in lobbying expenditures. Meanwhile, the American Fuel & Petrochemical Manufacturers (AFPM) and the American Petroleum Institute (API) – the oil and gas industry's largest trade groups – spent $11.8 million and $17 million respectively lobbying on PFAS and other issues. 
The efforts proved successful. In the end, just four of the 130 bills introduced between 2019 and 2022 related to PFAS became law, FWW says. During that same time period, four provisions regarding PFAS were also included in the yearly military defense budget bill, including one that requires the Department of Defense to alert farms near military sites of potential PFAS contamination. Still, "none of these come close to stopping PFAS contamination or holding manufacturers and polluters accountable," FWW writes. 
The legislative battleground
At the center of the lobbying blitz was the PFAS Action Act — introduced in 2019 and 2021 — a sweeping bill that aimed to hold chemical companies accountable for PFAS contamination. The bill would have designated PFOA and PFOS as hazardous substances under the EPA's Superfund – a program that has the power to force polluters to pay for the cleanup of toxic waste sites. The PFAS Action Act would have also required the EPA to set drinking water standards for PFOA and PFOS, and created a $200 million grant "for assisting wastewater treatment plants dealing with PFAS contamination." 
But in July 2021, a coalition led by the U.S. Chamber of Commerce, the nation's largest corporate lobbying group, sent a letter to lawmakers urging opposition to the bill. The Chamber claimed, without any evidence, that the legislation "would delay and complicate contamination remediation issues." The coalition, which included the AFPM and the API, had previously come out against calls to classify PFOA and PFOS as hazardous substances. Among other things, the group took issue with the proposal's "scope of liability," which would hold polluting companies responsible for cleanup costs. 
"This action could undercut our mutual goal of addressing PFAS releases promptly and effectively to protect human health and the environment," the coalition wrote at the time. FWW notes that over the last two election cycles, the Chamber-led coalition has aggressively lobbied against PFAS regulation, spending $317 million on "PFAS bills and issues."
Despite this, the PFAS Action Act received bipartisan support and, in July 2021, passed the House (It also passed the House in 2019). But the legislation eventually died in the Senate Environment and Public Works Committee. According to FWW, two-thirds of the committee's current members have received campaign cash from PFAS manufacturers. Many of these lawmakers also received donations from the ACC and the Chamber-led coalition. Senator Shelley Moore Capito (R-WV), for example, the ranking Republican on the committee, received more than $67,000 from PFAS manufacturers, the ACC, and the Chamber-led coalition between 2019 and 2022. Capito has continued to pursue legislation addressing PFAS contamination, but environmental groups worry her proposals are too watered-down to be effective. 
Though the PFAS Action Act failed to become law, in September 2022, the EPA – with the backing of the Biden administration – proposed a rule that categorizes PFOA and PFOS as hazardous substances. The rule, which has yet to be finalized, is part of the EPA's broader effort to address PFAS.
Regulation manipulation
Along with listing PFOA and PFOS as hazardous substances, the EPA proposed earlier this year to set limits on the levels of six PFAS in public drinking water systems. This would be the "first-ever national standard" for PFAS. The EPA says that "the rule will, over time, prevent thousands of deaths and reduce tens of thousands of serious PFAS-attributable illnesses." 
But the proposed rule has been met with sharp objections from the ACC, which represents the interests of companies like 3M, Dow, and DuPont. The trade group accuses the EPA of basing its plan on "flawed" science and data, and claims the agency is "overstat[ing] the non-cancer risks associated with PFOA and PFOS exposure." Previously, the ACC criticized the EPA's proposal to designate PFOA and PFOS as hazardous, saying it's an "expensive, ineffective and unworkable means to achieve remediation for these chemicals."
Meanwhile, FWW argues the EPA's proposed rules don't go far enough. The group claims the EPA's failure to establish an inclusive and clear definition of PFAS and the lack of comprehensive data on toxicity, among other things, are holding the government back from enacting stronger regulation. In addition, the revolving door between the EPA and chemical companies has allowed the industry to wield an "outsized influence" on policy, FWW writes. 
Industry representatives, however, haven't always been honest, experts say. A study published last year found that 3M and DuPont, the largest manufacturers of PFAS, knew PFAS was "highly toxic" decades before it was brought to public attention. According to the researchers of the study, "the industry used several strategies that have been shown common to tobacco, pharmaceutical and other industries to influence science and regulation – most notably, suppressing unfavorable research and distorting public discourse." Environmental advocates like the Union for Concerned Scientists argue that the industry's disinformation campaign continues to this day.