Discover more from Popular Information
Independent accountability journalism.
Over 295,000 subscribers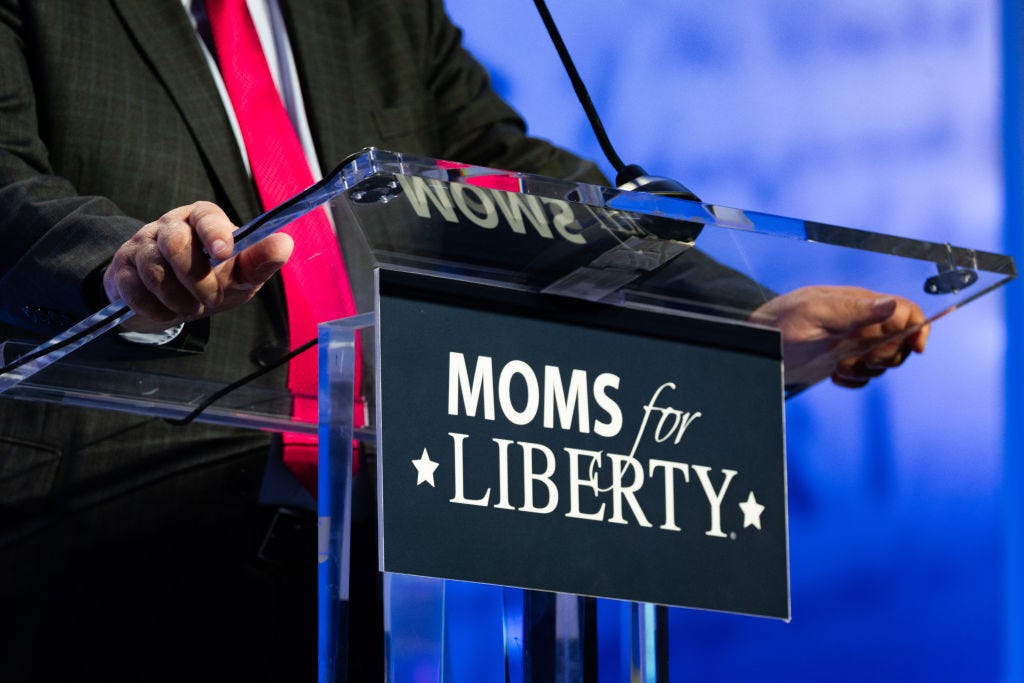 Earlier this year, Popular Information reported that the Pennridge School Board in Pennsylvania hired Jordan Adams, a right-wing educational consultant, to assist in the development of curriculum and other issues. Adams launched his company, Vermilion Education, in March 2023. A month later, Pennridge agreed to pay $125 per hour for his services. The contract included no limit on the number of hours, no specific deliverables, and no termination date. Pennridge is Adams' only public school client. 
Adams holds a bachelor's degree in political science from Hillsdale College, a private Christian institution that promotes right-wing ideologies, and a master's degree in humanities from another private conservative school, the University of Dallas. He does not hold any degrees in education. After graduating, Adams returned to Hillsdale College as an employee, where he promoted the 1776 Curriculum, a controversial K-12 course of study. 
In an initial presentation in June, Adams provided his recommendations for changes to the school district's social studies curriculum. The curriculum experts who work for the district recommended that first grade social studies focus on "Rules and Responsibilities," "Geography," and "Important People and Places." Adams instead proposed that 6- and 7-year-olds learn "American History: 1492-1787" and "World History: Ancient Near East." For those recommendations — and similar suggestions for other grades — Adams billed the district $7,500.
On July 1, in a private presentation to Moms for Liberty, a far-right organization that pushes for changes in educational policy, Adams described himself as a "fox…in the henhouse." He bragged that "the right people are freaking out" about his contract with Pennridge schools.  
In September, following Adams' recommendations, the Pennridge School Board imposed a new social studies curriculum that will require teachers to incorporate lessons from the 1776 Curriculum. For example, a required Hillsdale lesson for third graders covers the "history of slavery in world history." The lesson encourages teachers to downplay the prevalence of slavery in America, instead emphasizing slavery in other parts of the world. 
The Pennridge School District was an ideal venue for Adams to get paid to impose an ideological agenda. About 50% of voters in the district are registered as Republicans and 34% registered as Democrats. When Pennridge's nine-person school board hired Adams, Republicans controlled eight seats. 
On Tuesday night, five of the Pennfield School Board's seats were up for election. Remarkably, Democrats swept all five seats, beating their Republican opponents by a comfortable margin. The defeated Republicans included incumbent Jonathan Russell, who was promoted by Moms For Liberty. The election "managed to turn Pennridge blue for the first time in recent memory." 
The five Democratic candidates ran as part of a slate, Pennridge Community Alliance. The slate's platform included an explicit pledge to "restore local control and terminate the contract of Vermilion Consulting." 
Pennridge wasn't the only school district that rejected right-wing candidates on Election Day. Moms for Liberty had a tough night in many communities around the country. 
Voters reject right-wing school board candidates
In Central Bucks School District, which is located outside Philadelphia, Pennsylvania, Democratic candidates swept the election and gained majority control of the board. This is a stark contrast to the district's 2021 school board elections, which resulted in a 6-3 conservative majority. 
Since then, the Central Bucks School Board has "implement[ed] a wave of conservative policies." According to Forbes, the school board "suspended a teacher who defended LGBTQ students," "banned pride flags," and "implemented a policy that required the school to out LGBTQ students with a 'gender identification procedure.'" This year, Moms for Liberty only officially endorsed one candidate in Bucks County, but a "voter guide" that Moms for Liberty provided to citizens earlier this year "recommended candidates in five districts" in Bucks County. The guide included all five of the Republican candidates in Central Bucks School District, all of whom lost on Tuesday. 
This pattern was not unique to Pennsylvania. According to the American Federation of Teachers, "candidates publicly endorsed by conservative groups such as Moms for Liberty and the 1776 Project lost about 70% of their races nationally in elections this week." 
Virginia's Loudoun County "has become a poster child for the ongoing battle over the control of America's public schools," according to the Huffington Post. The district has seen "debates over so-called parental rights, what educators are allowed to teach, LGBTQ+ issues, and pandemic policies." But on Tuesday, three out of the four candidates endorsed by Moms for Liberty lost. The fourth Moms for Liberty endorsed candidate, Deana Griffiths, won by only one percentage point. The school board is now controlled by a Democratic 6-3 majority.
In Iowa, Moms for Liberty chapters "endorsed 13 candidates in school board races across the state." Of those 13, "[o]nly one was elected." In the election for the West Des Moines School Board, candidate Teri Patrick, who "is listed as the Education Chair of the Moms for Liberty Chapter in Polk County," was only successful in getting nine percent of the vote. In 2021, Patrick "signed a letter asking for criminal charges to be brought against the school district for allegedly 'disseminating pornography to our children' over the availability of two LGBTQ books in school libraries," according to the Daily Beast.
Other states where Moms for Liberty endorsed candidates failed to get the necessary support include Minnesota, North Carolina, and Ohio. In Minnesota, four Moms for Liberty-endorsed candidates lost in the Rosemount-Apple Valley-Eagan School District election, with not one "manag[ing] to attract double-digit support." In North Carolina, a Moms for Liberty-endorsed candidate lost the race for the Mooresville Graded School District Board of Education. In Ohio, only "[t]wo of the eight school board candidates Moms for Liberty endorsed in Hamilton County won seats."