Discover more from Popular Information
Independent accountability journalism.
Over 295,000 subscribers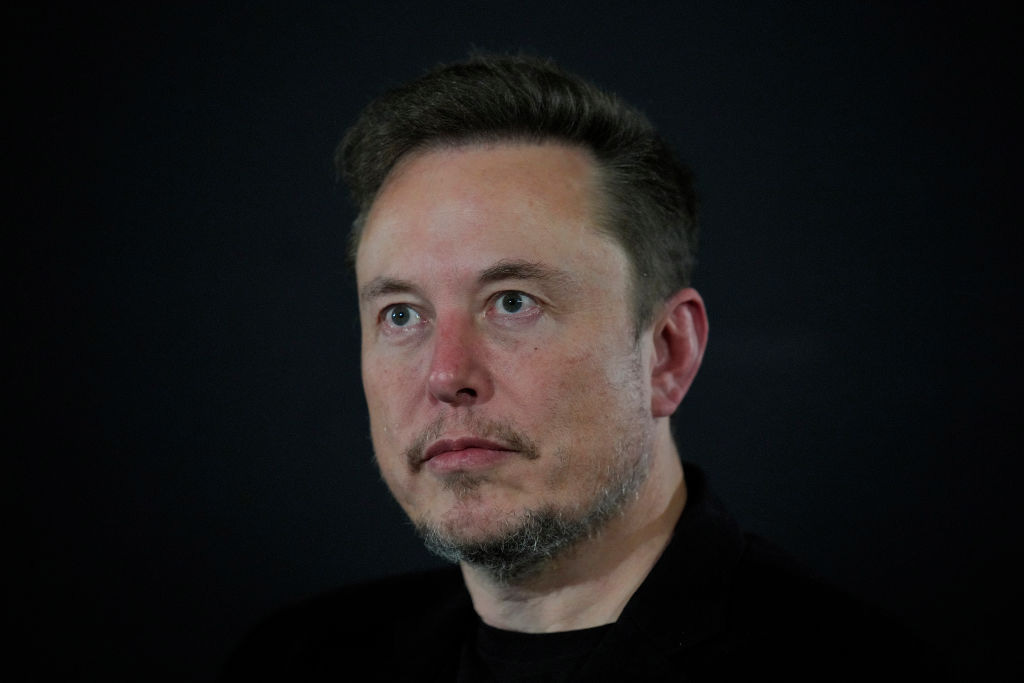 On November 15, Charles Weber posted on X, the platform previously known as Twitter, about "the cowards hiding behind the anonymity of the internet and posting 'Hitler was right.'" Weber, who identifies as Jewish in his online bio, said that anonymous online trolls should "say it to our faces." 
This post prompted a response from a user who goes by @breakingbaht on X. @breakingbaht took Weber up on his challenge and said, "Jewish communties [sic] have been pushing the exact kind of dialectical hatred against whites that they claim to want people to stop using against them." He added that he was "deeply disinterested in giving the tiniest shit now about western Jewish populations coming to the disturbing realization that those hordes of minorities that support flooding their country don't exactly like them too much." 
@breakingbaht was promoting a pernicious and dangerous anti-semitic conspiracy theory. He is claiming that Jewish people are conspiring to flood Western nations with "hordes of minorities" to reduce the power of white majorities. This is the same conspiracy theory that motivated Robert Bowers, the man who was convicted of murdering 11 people at the Tree of Life synagogue in Pittsburgh in 2018. 
Although @breakingbaht's post was repugnant, he only has a few thousand followers and would likely have received little notice. But then Elon Musk, who owns X and has 163 million followers, decided to reply to @breakingbaht. "You have said the actual truth," Musk responded. 
Musk has not apologized or recanted his endorsement of the anti-semitic diatribe. But he did seek to further explain his views. Musk said he believes the "ADL [Anti-Defamation League] unjustly attacks the majority of the West, despite the majority of the West supporting the Jewish people and Israel." According to Musk, "[t]his is because they cannot, by their own tenets, criticize the minority groups who are their primary threat." He added that this dynamic "does not extend to all Jewish communities, but it is also not just limited to ADL." In other words, he's doubling down on the notion that Jewish people are involved in a conspiracy to oppress white people but concedes some undefined subset of Jews may not be involved. 
The next day, Media Matters reported that X has been placing ads for major brands alongside pro-Nazi content. Ads for corporations also appeared alongside white nationalist hashtags. This was exactly what Linda Yaccarino, X'sCEO, said would not happen. In an August interview on CNBC, Yaccarino said that "lawful but awful" content is "demonetized." In that way, brands "are protected from the risk of being next to that content." 
IBM was the first major brand to suspend its advertising on Twitter. "IBM has zero tolerance for hate speech and discrimination, and we have immediately suspended all advertising on X while we investigate this entirely unacceptable situation," the company said. They were soon joined by Lionsgate Entertainment, Apple, Disney, Warner Brothers, Paramount, NBC Universal, Comcast, and Sony. 
Musk responded by lashing out at these companies, asserting that "[m]any of the largest advertisers are the greatest oppressors of your right to free speech." Deciding not to subsidize bigotry on X — by Musk and others — has nothing to do with free speech. Musk is free to say whatever he wants. And corporations can decide whether or not they would like to subsidize it. 
Other companies whose advertisements, according to Media Matters, recently appeared on X next to hateful posts have not commented, including the New York Times, the MLB, the NBA, the Atlanta Falcons, Sports Illustrated, USA Today, Amazon, Office Depot, the WSJ, Nokia, Fan Duel, Dish, Samsung, Bayer, Tyson Foods, eBay, Honeywell, National Women's Soccer League, the Pittsburgh Steelers, Manchester United, Bet MGM, Draft Kings, T-Mobile, and Amazon. 
The limits of free speech absolutism
Musk describes himself as a "free speech absolutist." But Musk's commitment to free speech apparently does not apply if you say things that make Musk look bad. On November 18, Musk promised that "[t]he split second court opens on Monday, X Corp will be filing a thermonuclear lawsuit against Media Matters and ALL those who colluded in this fraudulent attack on our company." (Federal and most state courts allow lawsuits to be filed electronically at any time.) 
Musk wants to blame the advertiser exodus on Media Matters' reporting. But there are many factors causing corporations to abandon X, particularly Musk's own endorsement of anti-Semitic conspiracy theories. 
Axios notes that X has been "losing advertisers month over month ever since Musk bought the company last October." Another major issue, according to Axios, is Musk's decision to share advertising revenue with "creators," who often post objectionable content, based on traffic generated. Andrew Tate, a notorious misogynist "who is facing rape and human trafficking charges in Romania," reported receiving a payment of over $20,000 under the program. Tate was kicked off Twitter in 2017 for repeatedly posting hate speech but was allowed to return after Musk purchased the company. Not all advertisers are enthusiastic about subsidizing Tate and his ilk. 
There are also serious problems with Musk's anticipated lawsuit. A statement posted by X on Saturday, confirms all of Media Matters reporting. X conceded in the statement that there were "rare instance[s] of ads serving next to the content [Media Matters] chose to follow." The statement emphasized that there were many more ads that were not shown next to pro-Nazi content. 
X also accuses Media Matters of using "contrived experiences" to bolster its reporting. But the "contrived experience" that X describes is: 1. Creating an account, 2. Following users, 3. Observing the ads shown to that account. That experience does not appear to be "contrived." It is exactly how the platform is supposed to be used. 
Musk appears to recognize the weakness in X's initial argument. On Sunday, a user claimed that Media Matters was "caught red-handed with fake screenshots." Musk responded, "Exactly." No evidence was presented to support this claim, which contradicts the statement X posted the previous day. 
Musk also attempted to discredit Media Matters by amplifying an attack one of the organization's researchers, who is a trans woman. "Advertisers are taking their orders from a mentally ill man who dresses up as a woman," Chaya Raichik, who operates the notorious @libsoftiktok account, posted. "Wow," Musk responded. 
Why is the ADL praising Musk?
The ADL was specifically targeted by Musk to justify his endorsement of an anti-Semitic screed. 
"At a time when antisemitism is exploding in America and surging around the world, it is indisputably dangerous to use one's influence to validate and promote antisemitic theories," Jonathan Greenblatt, the ADL's CEO, said in response on November 16. 
On November 17, Musk posted that "'decolonization,' 'from the river to the sea' and similar euphemisms necessarily imply genocide." These are phrases used by some supporters of the Palestinian cause. Musk characterized them as "calls for extreme violence [that] are against our terms of service and will result in suspension." 
Musk's claims that a word like "decolonization" is used exclusively to "imply genocide" is incorrect. For example, Nelson Mandela used the word decolonization in speeches to refer to the end of colonization of South Africa and other nations by European colonizers. He was not referring to the genocide of Europeans. 
Nevertheless, Greenblatt responded to Musk's post, thanking him for his "leadership in fighting hate." It is surprising that Greenblatt praised Musk's "leadership in fighting hate" the day after condemning him for promoting a virulently anti-Semitic conspiracy theory. Especially while Musk is continuing to claim the ADL is part of a broader Jewish conspiracy to advance anti-white racism. 
"Friday's comment was narrowly focused on a specific policy decision related to one aspect of fighting hate and does not reflect a change in position from Thursday's comment clearly condemning Musk's validation of an antisemitic conspiracy theory," an ADL spokesperson told Popular Information. "As ADL has said repeatedly, we will call Musk and X out when they are wrong and credit them when they are right."